Grow! Line of Credit
Enjoy a simplified application process and quick access to funds to use when and how you need them.
Enjoy easy and convenient access to the funds you need.
Rates Vary
Features of this line of credit
Borrow up to $35,000
Conveniently linked to your primary SCU business chequing account, so funds transfer automatically
Manage borrowing costs with revolving access to credit
Quick approval process, with no financial statements required for qualification
Funds on the same or next business day after approval
No annual fees
Additional disability, life, and critical illness insurance is available for qualifying borrowers *
Benefits included with all of our lines of credit
Pay interest only on the amount you use, with competitive and affordable rates
Receive answers quickly and efficiently with in-house approvals
Select payment options and terms that fit your budget
Do you qualify?
As a sole proprietor, a partner in a registered partnership, or the owner of an incorporated business, you qualify for a Grow! Line of Credit if you meet the following criteria:
You are a Canadian citizen or permanent resident
You have no bankruptcies within the past three years
You own at least 50% of the business (or the largest percentage owner with at least 25% ownership)
You possess a business chequing account at SCU (even if payments come from an account held at another financial institution)
You meet our simplified credit granting criteria
You have life insurance for your line of credit (either through our insurer or a separate provider)
You're an existing SCU member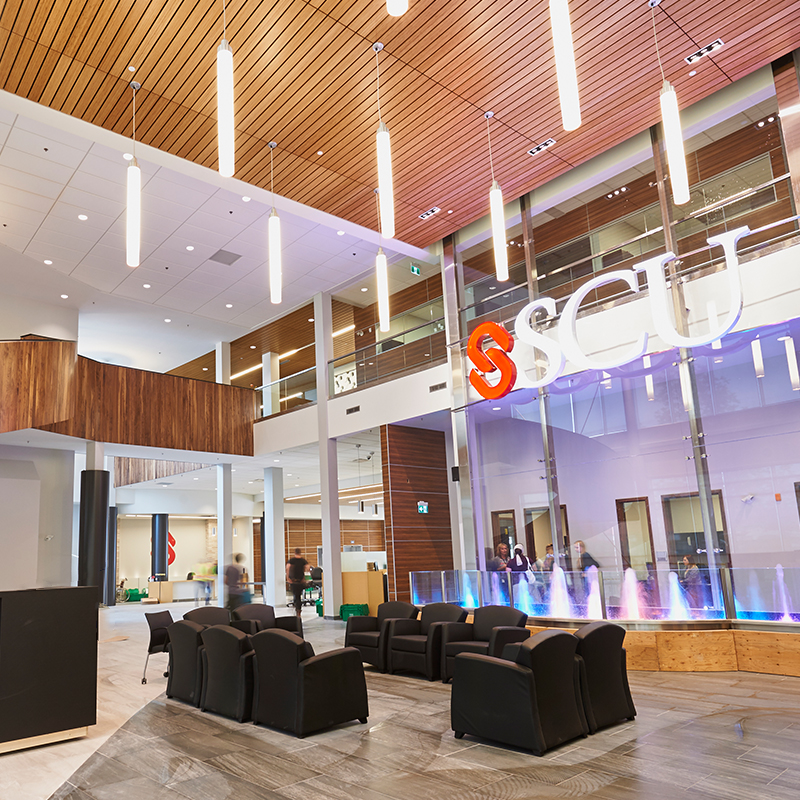 Ready to apply for a business line of credit?
Visit any one of our branches for knowledgeable, professional, and friendly service from our account managers. Whatever you're looking for in an account, we have experts on-hand and ready to help.
See all of our locations
Tips
& tools
Here are a few ways for you to get the most from your loan.
Disclaimer:
Loan / line of credit / mortgage insurance coverage is optional and is underwritten and provided by CUMIS Life Insurance Company. Creditor's group insurance coverage is optional and is underwritten by Co-operators Life Insurance Company. Supporting services, such as enrollment intake, medical underwriting and claims administration are provided by the employees of CUMIS Services Incorporated. Coverage is governed by the terms and conditions of the creditor's group insurance policy issued to the creditor and is subject to terms, conditions, exclusions and eligibility requirements. See the Product Guide and Certificate of Insurance for full coverage details.