Self-build mortgages
Putting in the hard work to build your dream home from the ground up? We're here to guide you every step of the way.
Self-build mortgages are specifically designed for new-build projects, and they offer plenty of options to help you finance the different stages of the process.

A self-build mortgage may be right for you if…
You're ready to be your own contractor: You might use one or more sub-trades to complete construction, but you're planning to do the bulk of the work yourself.
You currently own land: You've already purchased the perfect spot, or you've found a piece of land that would be ideal for your dream home.
You have funds available: You've saved enough or have built equity in your current home to use as a down payment on your new home.
You've built homes before: You have experience, are employed in a trade, have knowledgeable friends and family to help you, or are willing to bring in an outside expert for support when needed.
You plan to live in your home: You intend to live in your dream home once you've built it.
Benefits of our self-build mortgage
Enjoy flexible mortgage solutions
Choose between variable and fixed mortgage rates, depending on your financial needs.
Your mortgage, your terms
Make a minimum 20% down payment, with the choice of up to 30 years to repay your mortgage.
Save on interest costs
You have the ability to pay your mortgage off early with our prepayment privileges, which allow you to pay an additional 20% of your original mortgage amount each year.
Prepare for the unexpected
Your financing budget includes a 10% contingency to manage overages.
Protect your cash flow
Enjoy an 18-month interest-only period while you're building your home and paying rent or a mortgage elsewhere. Then, make principal and interest payments on your full mortgage once you move in.
Leverage your sweat equity
We'll assign a dollar value to your sweat equity, which is the work you're putting into your home, to ensure you have sufficient funds to complete your build in the event you need to hire sub-contractors.
Choose the mortgage solution
that's best for you
Fixed Rate
Offers a guaranteed rate of interest and set payment amounts for a specified period of time.
Features
Take comfort in knowing exactly how much equity you'll build by the end of your term
Available in 3- to 5-year terms for up to 30 years' amortization
Guaranteed rate of interest and set payment amounts throughout the term length
Variable Rate Closed
Offers a set payment amount each month. The amount paid toward principal and interest fluctuates as rates change.
Features
Could be your best bet in a declining interest rate market because you'll build more equity as rates decrease
Available as a 5-year term for up to 30 years' amortization
Prepay up to 20% of the original principal amount yearly with no penalty
Variable Rate Capped
Offers the flexibility of a variable mortgage, but capped at 1% above the current posted rate for a 5-year term.
Features
An option to consider in rising interest markets that offers a protective ceiling, while still giving some of the benefits of a variable mortgage
Available as a 5-year term for up to 30 years' amortization
Prepay up to 20% of the original principal amount yearly with no penalty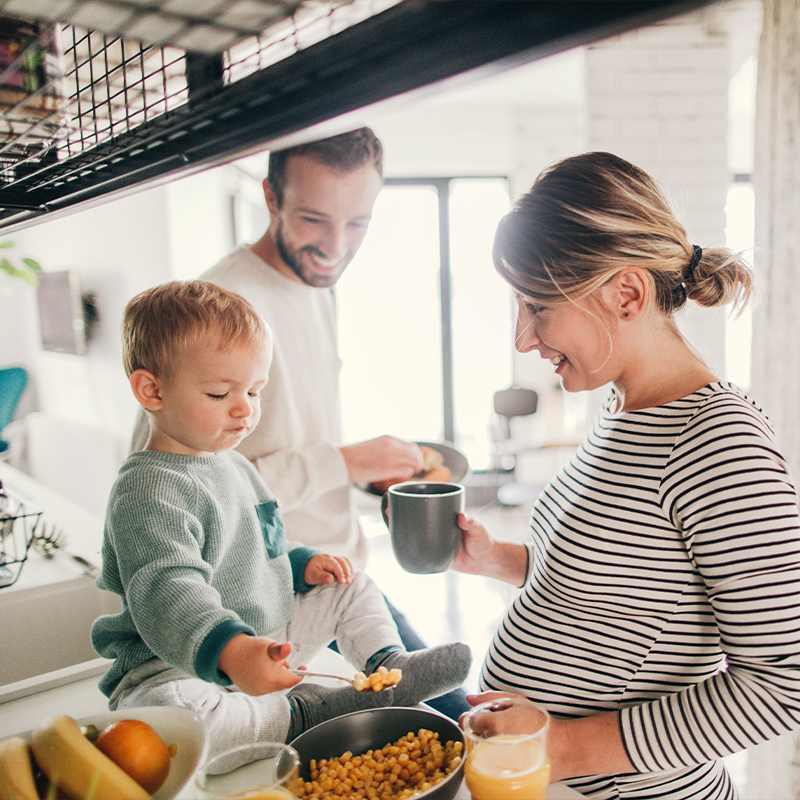 Get preapproved
Your preapproval meeting is a great opportunity to ask us questions and explore your options. We'll work together to help you find the right mortgage solution and prequalify you for a maximum mortgage amount.
Learn more about the preapproval process
Mortgage rates
| | |
| --- | --- |
| Fixed 3-year Mortgage | 6.40% |
| | |
| --- | --- |
| Fixed 4-year Mortgage | 6.40% |
| | |
| --- | --- |
| Fixed 5-year Mortgage | 6.10% |
| | |
| --- | --- |
| Closed Variable (APR†) Mortgage | 6.30% |
| | |
| --- | --- |
| Variable Capped Mortgage | Rates Vary |
†The annual percentage rate (APR) is equivalent to the annual interest rate (AIR), and assumes that no fee(s) apply.
Self-build project milestones
Meet with an SCU lending specialist: In our meeting, we will calculate financing options, give you the tools to build your construction timeline, and discuss your down payment.


Complete your homework: Gather plans, blueprints, and at least two quotes for every major expense.


Finalize your mortgage: Meet with your lender to finalize your mortgage and sign the documentation.


Stay connected as you construct your home: You'll keep in touch with your lending specialist as you complete each stage of the build so we can advance funds from your self-build mortgage. An appraiser will also make progress inspections to confirm the percentage of work that's complete.


Welcome home! Congratulations; it's time to pick up your keys and pack your boxes, because your home is complete!